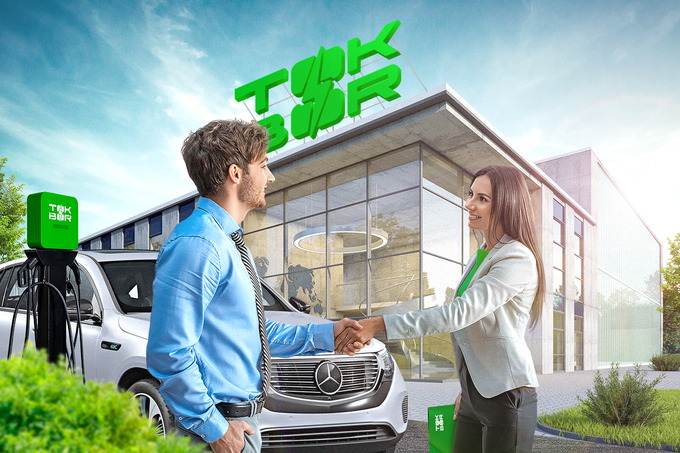 TOK BOR proposes to invest in electric vehicle charging stations
The TOK BOR complex includes user, client and server parts with embedded local payment systems.
TOK BOR has been supplying, accommodating and maintaining electric vehicle charging stations in Uzbekistan since 2020. Today it is one of the largest operators in this field.
Global sales of electric vehicles posted a meteoric rise of 43% to over 3.24 million units, even as overall light vehicle sales fell 14%.
Uzbekistan didn't become the exception. In 2021 809 electric vehicles — were brought into the country, which is six times more than in 2020. In 2022, in order to stimulate demand for the import of electric vehicles in Uzbekistan, additional benefits are introduced. And in 2021, imports of electric cars were exempted from paying customs duties, excise taxes and motor vehicle fees, which will lead to an even greater increase in electric vehicles in the country.
The popularization of electric transport creates a need to increase the number of charging stations. Today, there are more than 1,500 electric vehicles and almost 30 charging stations, located mainly in the Tashkent, Fergana and Samarkand regions.
Fast charging stations for electric vehicles are designed for installation in parking lots of shopping and office centers, hotels, restaurants and medical centers, in residential complexes. An electric vehicle charging session from a fast station takes between 15 minutes and 50 minutes to fully charge the electric vehicle's battery.
If you are interested in the business trends of 2022, then investing in electric charging stations from TOK BOR, as a developing and in demand direction, is a profitable investment with a relatively short payback period. TOK BOR offers to consider the possibility of developing a new line of activity for an existing business and the possibility of opening a new one.
Charging stations for electric vehicles is a business that will only grow and have prospects in the future. TOK BOR does not just sell electric vehicle charging stations, but offers turnkey solutions. The company took into account all the necessary requirements of the local market, both for the electric vehicle charging stations themselves and for the software component.
The TOK BOR complex includes the user, client and server parts of the product with embedded local payment systems, billing and language parts. At the same time, it offers several options for cooperation, which can be attractive for any business entity.
With TOK BOR you can be one step ahead and be among the first to start making money with electric vehicle charging stations.
Phone: (+998) 78−777−77−87.
Site: tokbor.uz
Instagram: @tokbor.uz

Link to the article - https://www.gazeta.uz/ru/2022/04/26/tokbor/
<< Back